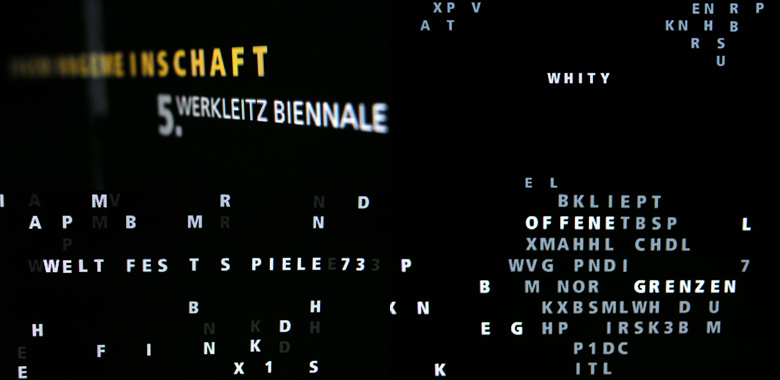 WERKLEITZ BIENNALE TRAILER
anhalt university of applied sciences | werkleitz e.v. | 2003
For the grand opening of the 5. Werkleitz Biennial I created the trailer. The animated typography introduces the three main topics of the event: The movie "Whity" by R.W. Faßbinder, the 10th World Festival of Youth and Students 1973 in Berlin and the statement "Open borders!"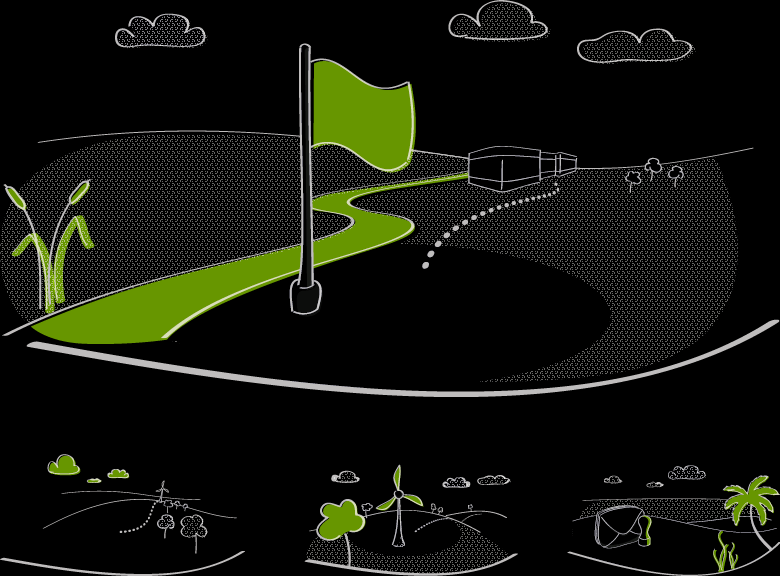 GAME LEVELS
moccu | 2009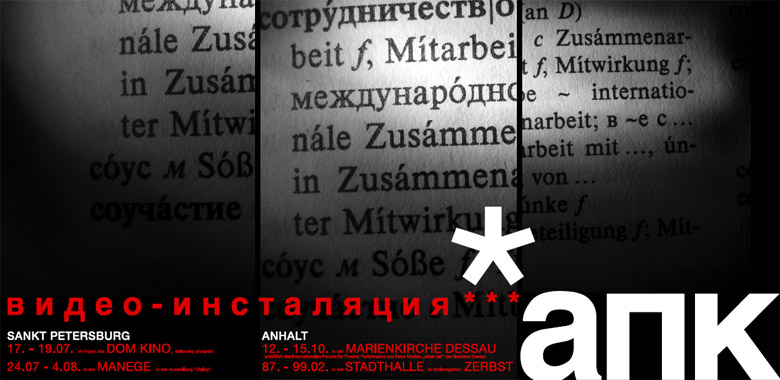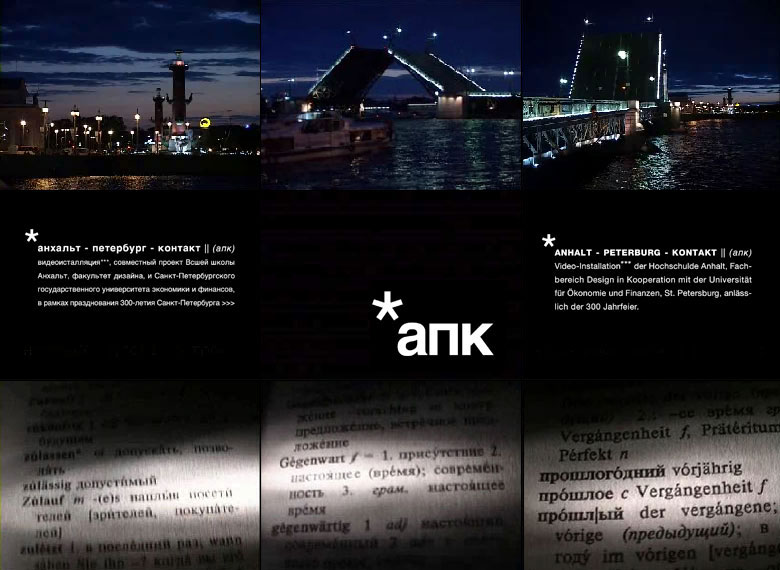 APK
anhalt university of applied sciences | 2004
A video installation on the occasion of the 300th anniversary of St. Petersburg. My main responsibility was to develop and realize the corporate design. The graphic language of dictionaries served as visual metaphor and biased logo, posters, flyers as well as the titles of the installation itself. For the latter, single words from a Russian-German dictionary were lit with a pocket light and shot with a camera.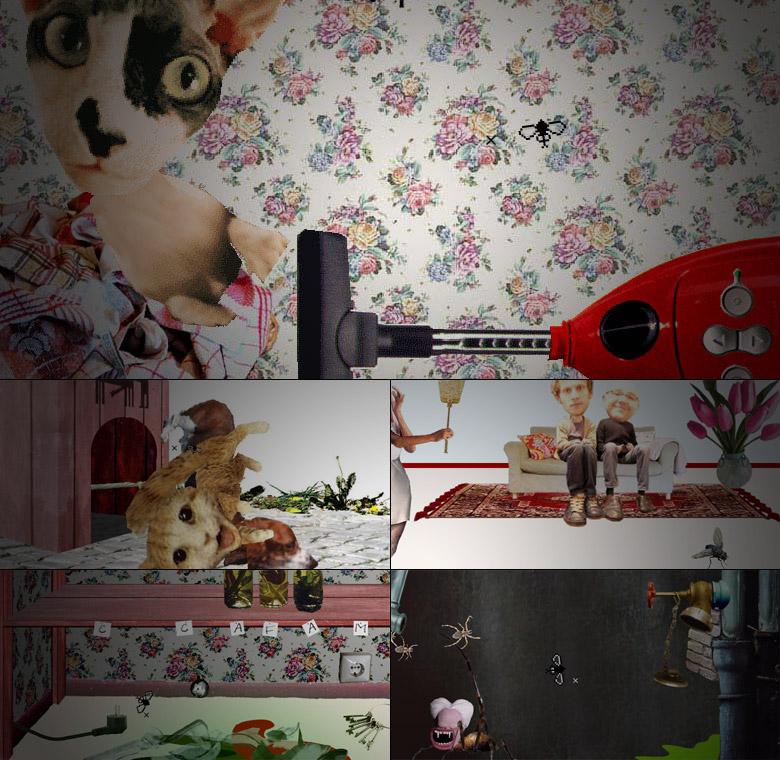 FLIEGE JÜRGEN
anhalt university of applied sciences | 2004
Computer game. The hero of the computer game, Jürgen, is meant to improve the negative image of the common house fly. With his gargantuan appetite, his utter lack of respect and his outstanding intelligence he might finally save the world without ever having a reason to. The player controls Jürgen with the mouse and can make him pick up things with his "beak". By combining different items the player and Jürgen can create a wealth of grotesque situations.