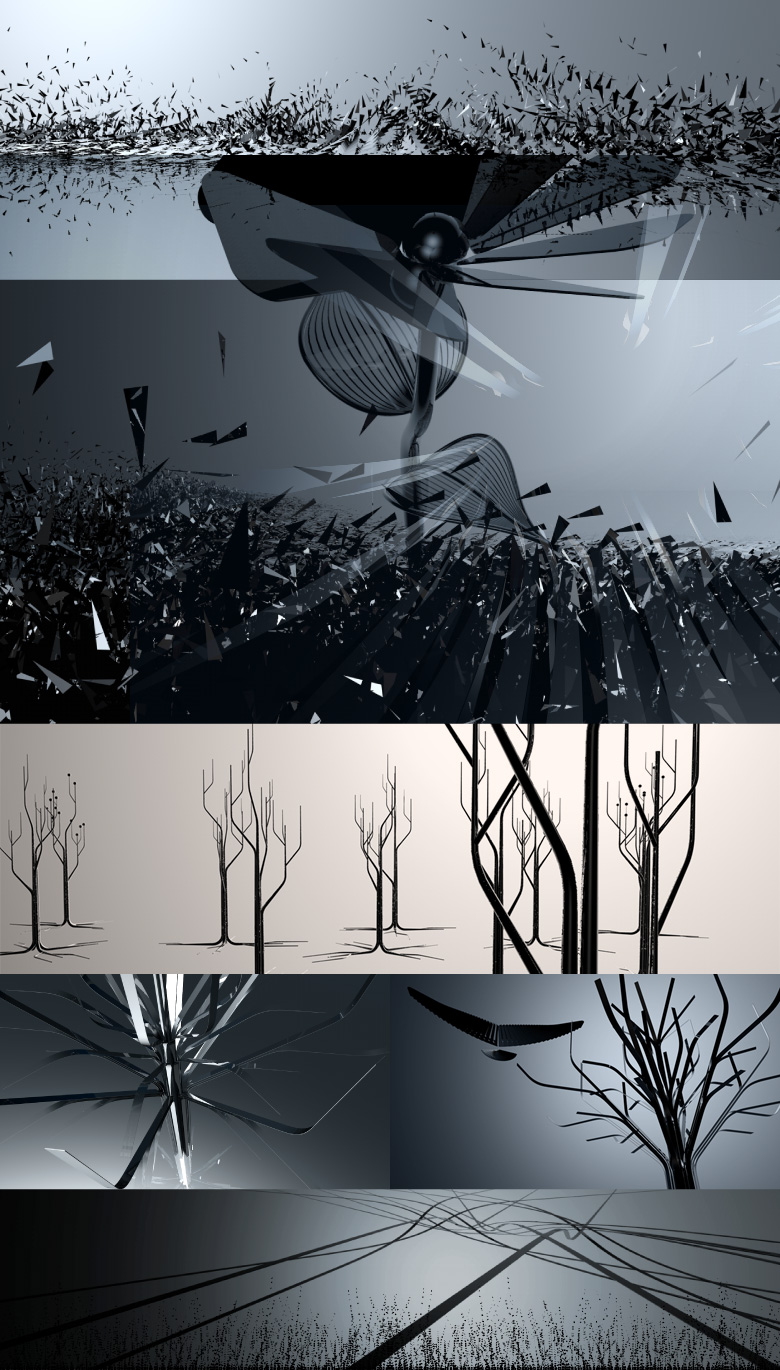 AUDI MOTOR SHOW GENEVA 2007
Mutabor | Audi | 2007
The world premier of the Audi A5 and S5 was the centre piece of the Audi trade fair stand at the Motor Show Geneva 2007. I had the chance to attend to the project during the whole process. This spanned from generating ideas for the concept of staging the presentation to designing the imaging and graphic language for the multi media presentation. The renderings above were conceived to be shown on seven wide screens. I developed storyboards and imagery for those 3D animated videos. Two metal worlds were the perfect frames for the new Audi models.

geneva 2007 on mutabor.de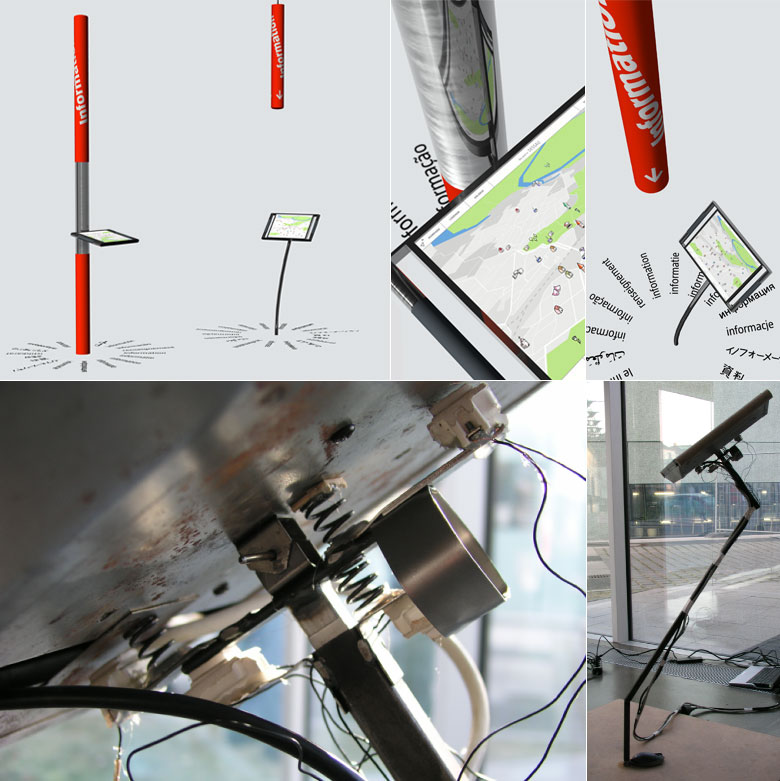 EVA TERMINALS
anhalt university of applied sciences | diploma project | 2005

Important parts of my diploma project "eva" were two terminals. As kind of augmented reality, they could map information from the Internet virtually onto the surroundings. Rotating or tilting allowed to navigate through the virtual environment. The lower two pictures showed the functional mock-up.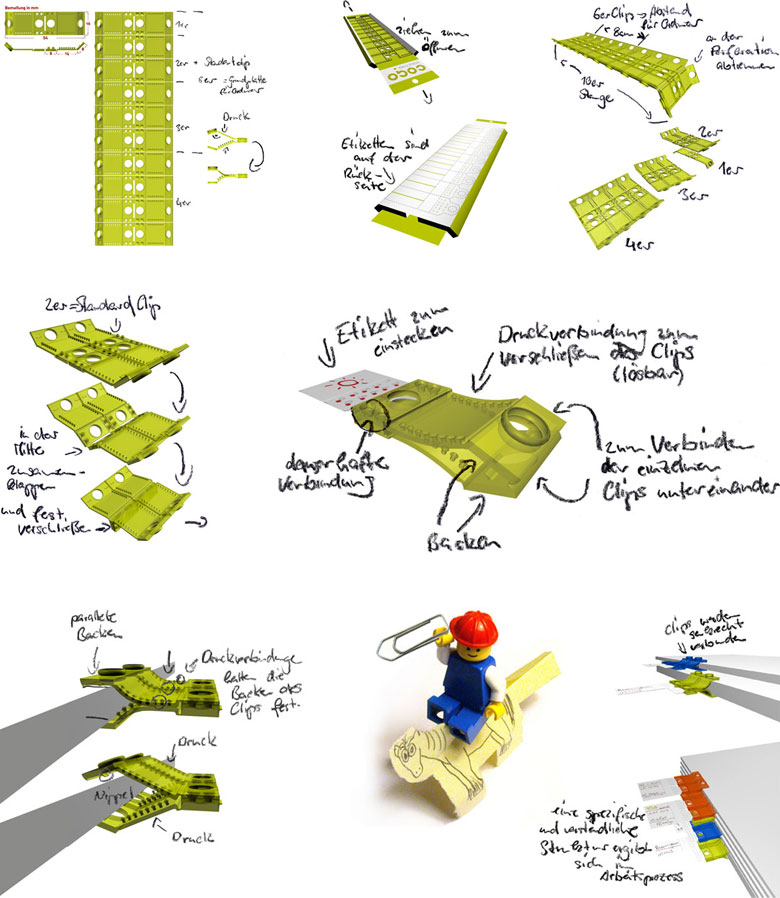 COGO
anhalt university of applied sciences | 2003
COGO is a little clip that can hold two or more pieces of paper together without damaging them, just like a paper clip. But unlike those they are fused to a Lego-like brick which allows for easy labelling and to tie several clips into a structure. They help to visualize a work process intuitively and facilitate order and recovery.