ORANGE INSIDE - WEBSITE CONCEPT
fuentwerken | orange inside | 2010

Orange inside helps companies to advance their structure, internal communication and performance with a new concept. The artist Bärbel Bokelmann moves her studio for some weeks into these companies. She works together with managers and employees and dives into the company with the power of art and painting.
This concept of "diving in" I used to develop the idea for the website. The flash based site contains typography only. The user has to zoom in deeper and deeper to discover the philosophical texts of orange inside.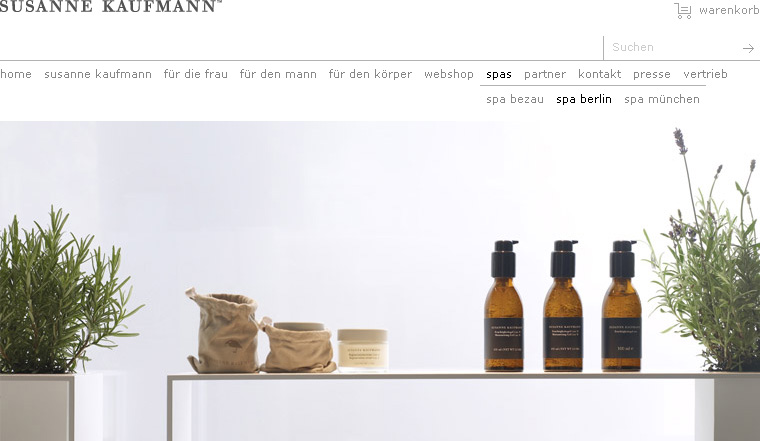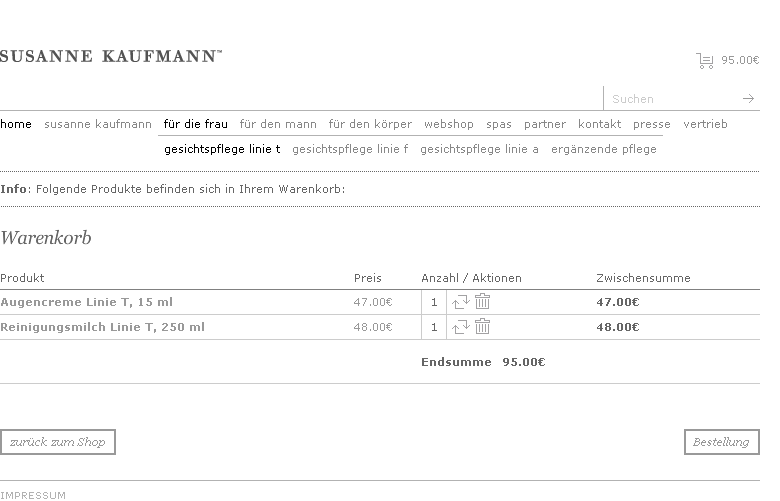 SUSANNE KAUFMANN WEBSITE
moccu | susanne kaufmann | 2009

"The brand Susanne Kaufmann stands for pure natural cosmetics with highest quality standards. All products are made in a small manufactory in Bregenzerwald where the hotel with an exclusive Spa, also run by Susanne Kaufmann, is located. At the end of 2008 the gates of her new Spa in Berlin-Mitte opened to the public. Moccu developed and designed the new website for the quality cosmetics brand. Relating to the brand's high standards for its products, clarity and simplicity in design as well as technical excellence are essential to the online communication." (Moccu)

www.susannekaufmann.com
project description on moccu.com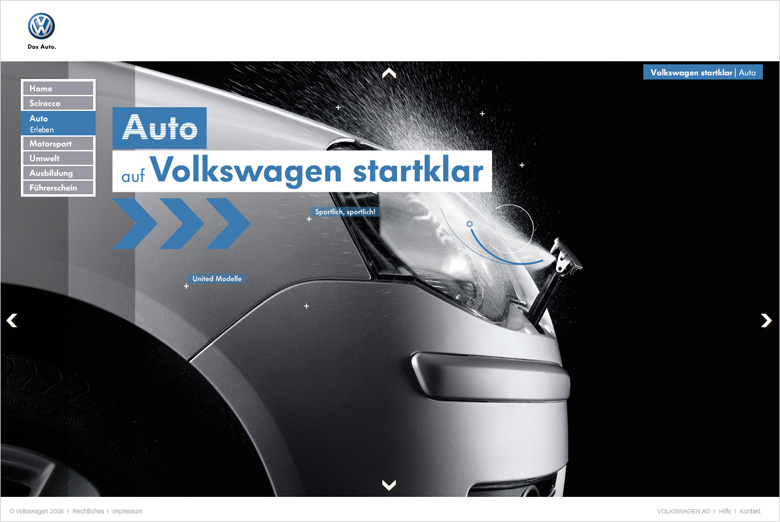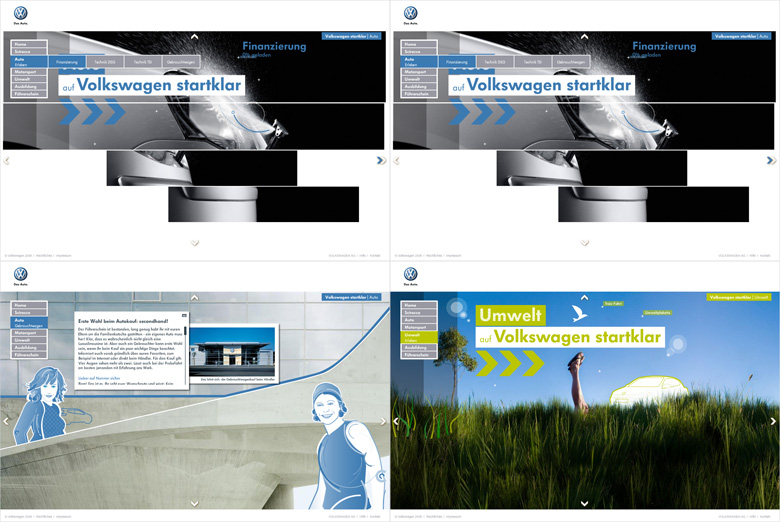 VOLKSWAGEN STARTKLAR
moccu | volkswagen | 2008
"In collaboration with the Volkswagen MultimediaCentrum Moccu has developed the new website concept and design for 'Volkswagen startklar', the initiative for young adults by Volkswagen. With the relaunch of the website, the young target group is introduced to the brand at an early stage of their lives." (Moccu)

project description on moccu.com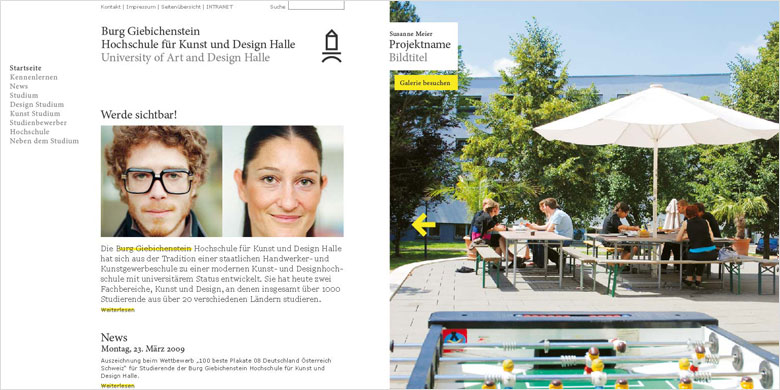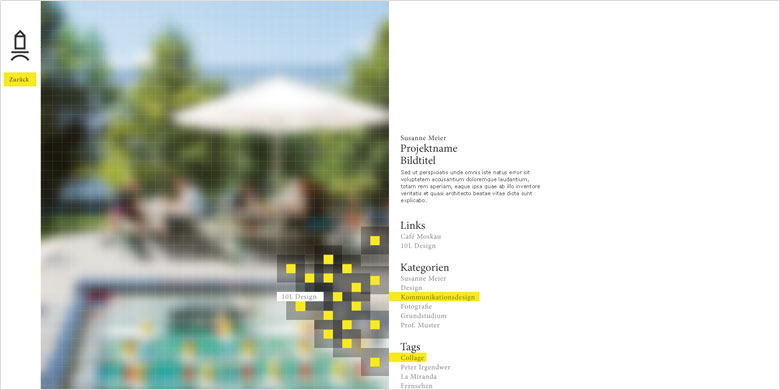 BURG GIEBICHENSTEIN HALLE WEBSITE RELAUNCH PITCH
moccu | burg giebichenstein university of art and design halle | 2009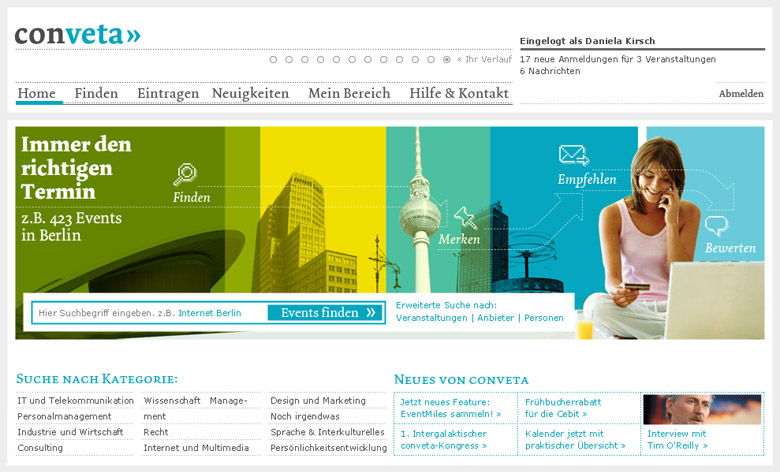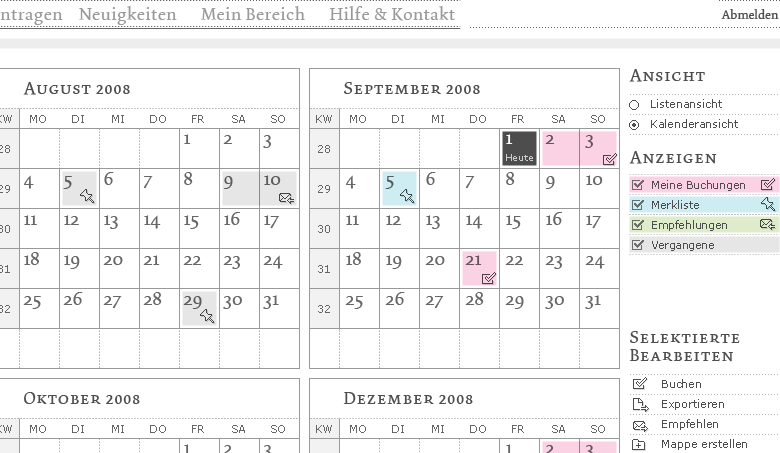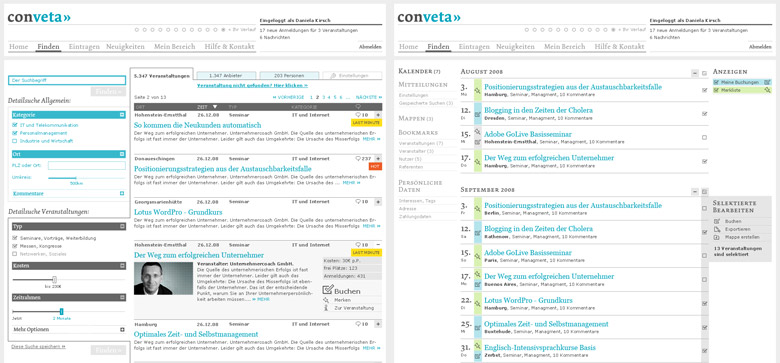 CONVETA
moccu | binary stone | 2008
Corporate and website design for an event booking portal.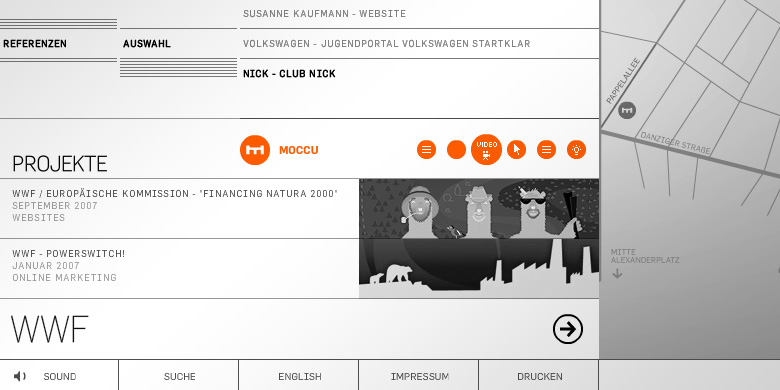 MOCCU COM
moccu | 2008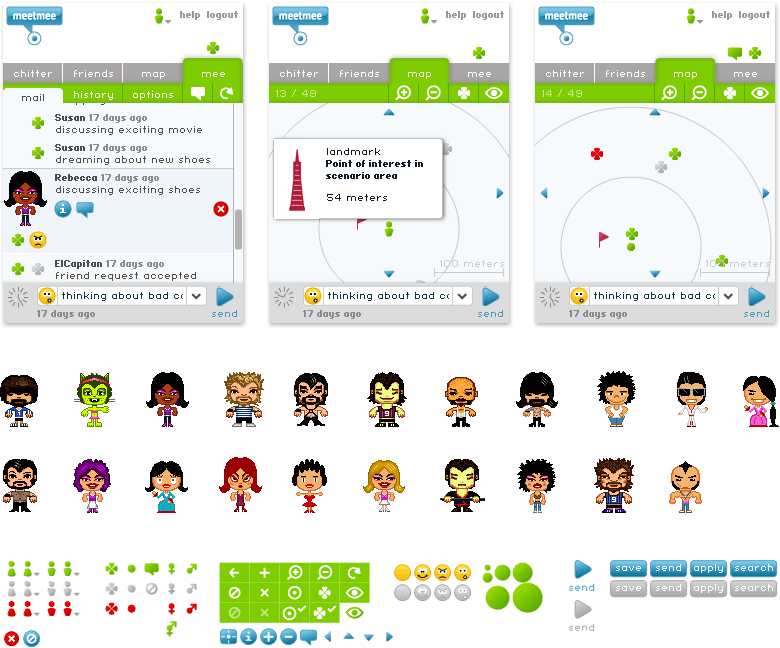 MEETMEE
moccu | exit games | 2008
Interface for a lokal based online community on phones. This small project included corporate design, interface and characters.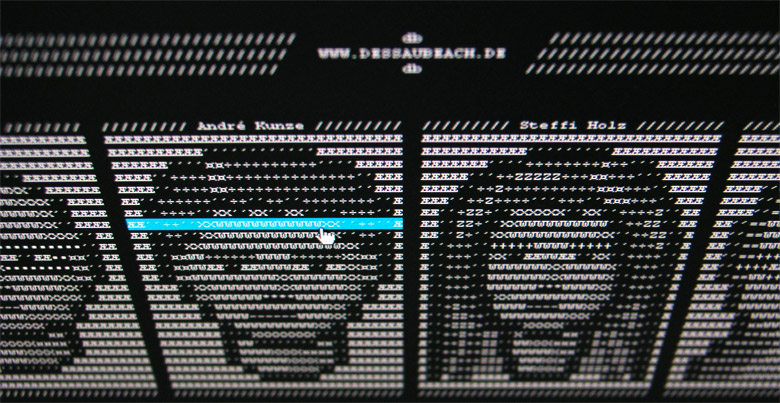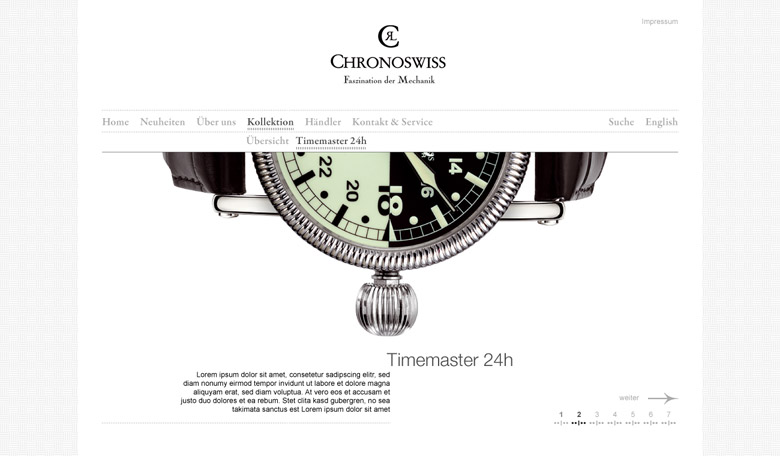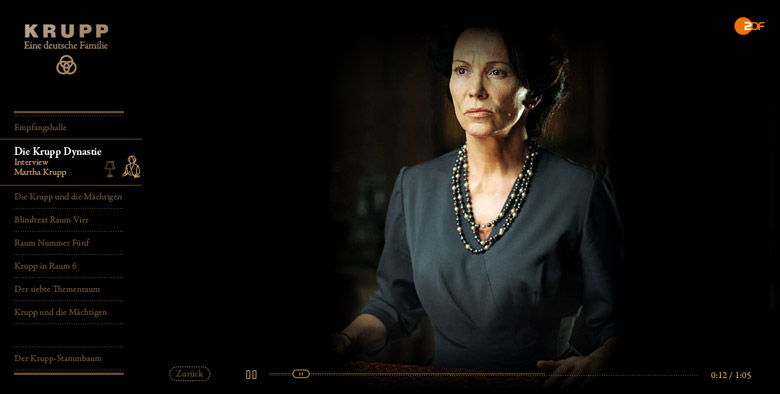 Top: Landing page for www.dessaubeach.de
Middle: Chronoswiss website pitch
Bottom: Pitch for Krupp online special on ZDF mediathek